It's a red-letter day for the legal AI companies. That's because the new version of BlackBoiler's AI contract review and markup platform is set to dramatically simplify and accelerate the contract review process.
In the first of three blogs, we take a look at what's coming up in the new BlackBoiler UI, and how it promises to transform the legal industry's efficiency by reducing contract review times by over 70 percent.
Contract AI Today: Unrealized Potential
AI contract review platforms are designed to instantaneously review and redline inbound documents like Sales and Procurement contracts during the contract negotiation phase.
In theory, they're great news, because they automate repetitive tasks that would otherwise need to be completed by expensive and time-pressured legal professionals, procurement specialists, or third-party legal services providers.
Common Challenges in Legal AI Companies
However, like any AI system, contract automation platforms must be trained before they start delivering useful results. In most cases, this is done by 'teaching' the new platform with examples of previously redlined contracts so that it learns your standard legal clauses.
This can easily become a headache if documents aren't readily to hand, or aren't digitized. In any event, many contract review platforms need to be exposed to hundreds of documents before they are trained to an acceptable level of accuracy.
Alternatively, you can create a Playbook to use as a guide for negotiating contracts. Your legal Playbook can then be used to train AI to edit documents automatically.
While these approaches ultimately result in a trained legal AI, the process is a time consumer rather than a time saver.
The Unmet Need: Faster Model Setup and Training
More and more, our customers told us they wanted the ability to quickly build their own rules and digital Playbooks right in BlackBoiler, without relying on our contract analysts, or having to search to find examples of historical contracts.
That's why the redesigned BlackBoiler platform will feature a new dashboard and Playbook creation interface that dramatically simplifies the setup and training process.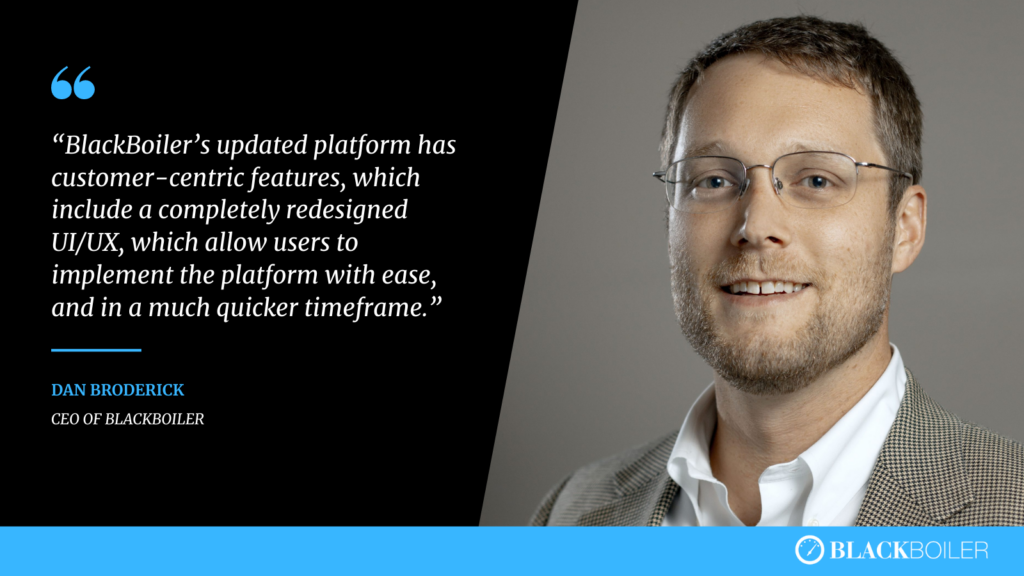 The Way Ahead: Unlocking the Power of Legal AI
Now, even non-technical users will be able to realize the benefits of AI contract markup in just minutes.
Create your contract Playbook: quickly build a legal Playbook right on the BlackBoiler platform, using super-simple steps, to power AI contract reviews.
No need for training data: the updated platform will no longer require users to provide historical contracts to the BlackBoiler team to train the AI to edit and redline contracts. Users will have the option to log in and tell BlackBoiler how they want to edit contracts, using an intuitive graphical interface, which will enable far quicker implementation.
Enhance accuracy and eliminate human error: patented BlackBoiler AI technology automates the redlining process and speeds up the entire contract lifecycle management (CLM) process.
Your automation, your way: BlackBoiler can be integrated into a full CLM system, or function highly effectively as a standalone tool, delivering immediate ROI while minimizing implementation and deployment challenges.
Maintain data privacy and security: All data within BlackBoiler is anonymized, and with the option not to use training data, you can avoid the potential risk of storing clients' business-sensitive or personally identifiable information (PII) in an editing model.
The Way Ahead: Speed and Accuracy
As well as dramatically reducing contract review times, BlackBoiler's patented AI-powered technology will enable legal departments to review contracts with greater consistency in a fraction of the time, all the way from the generation of a contract to negotiation and execution of the document.
BlackBoiler's technology grows smarter and more efficient with every use, ultimately cutting contract review times by more than 70%.
Next Steps
In the second blog in this series, we'll walk you through how the new BlackBoiler platform works, and show just how easily you'll be able to set up your contract Playbook.
Request a BlackBoiler demo to see how it works!