Solutions for Legal Service Providers
Empower your legal and business teams to reduce or eliminate repetitive work.
Workflows: designed to seamlessly plug contract attorneys into the review process
Whether review work is completed fully via outside counsel or some combination of in-house and outside counsel, BlackBoiler creates fully customized solutions to empower your clients and your attorneys to accomplish review work more efficiently.
Sample Workflow 1: Use contract specialists for the majority of the contract review but attorneys when necessary.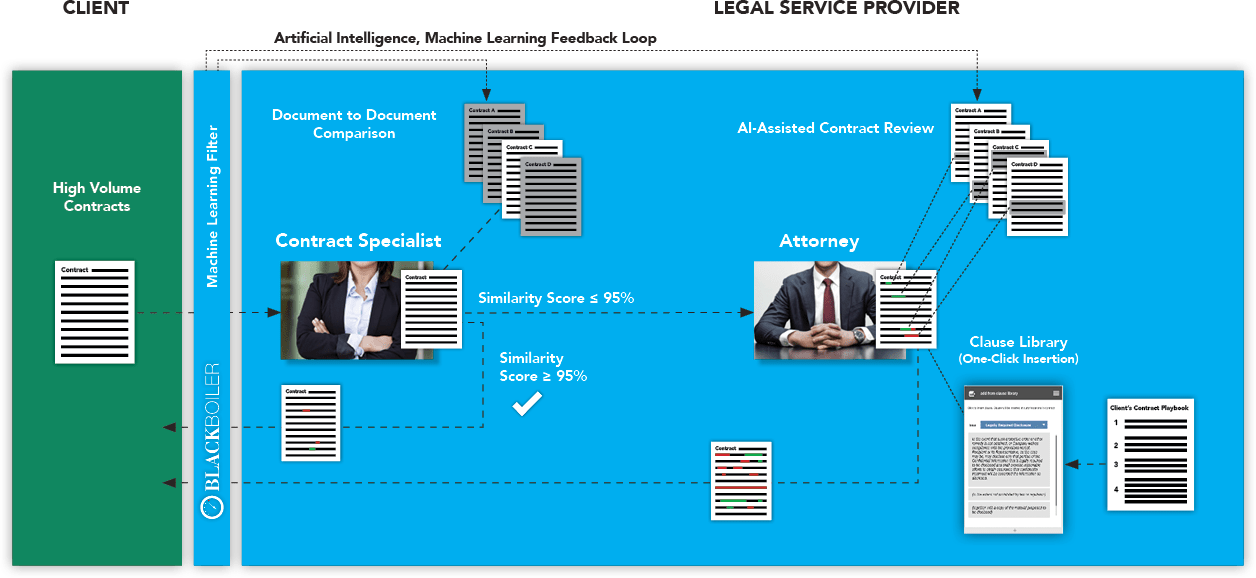 Sample Workflow 2: Clients can now decide which contracts require a more thorough review.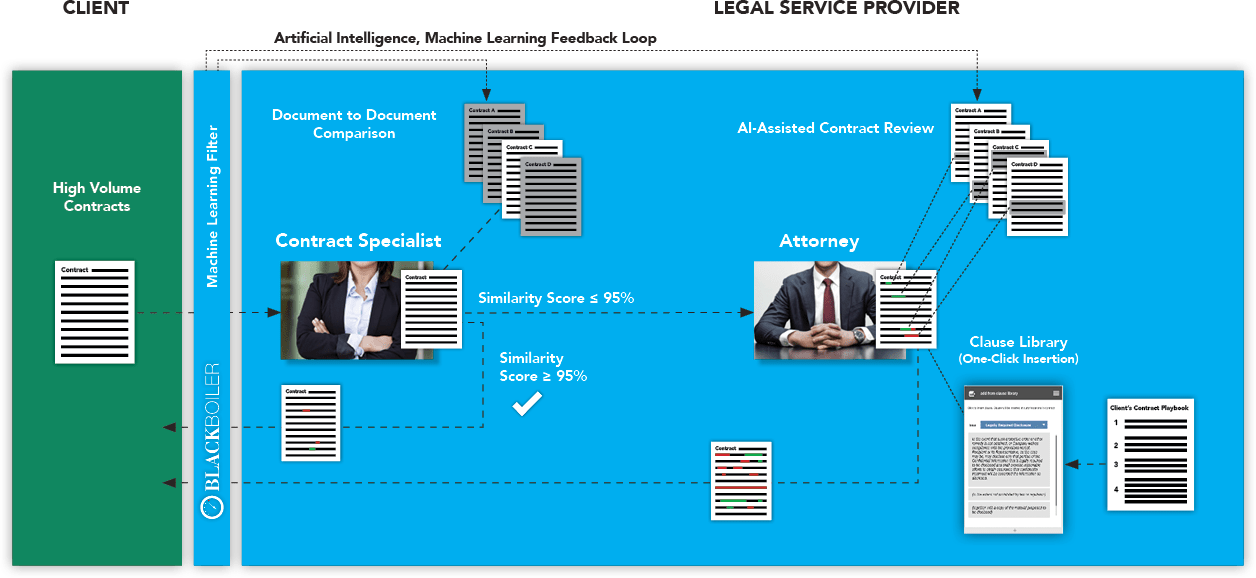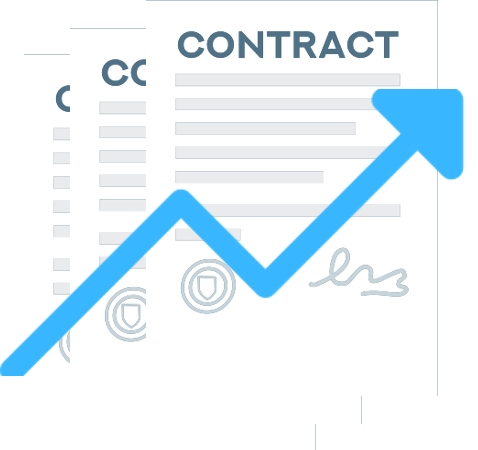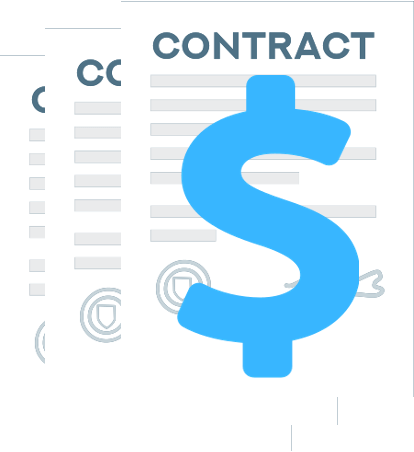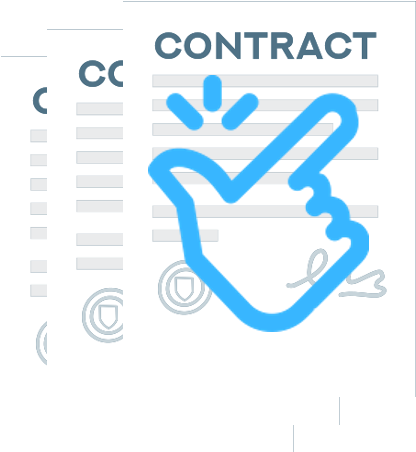 Increased Productivity
Review the same volume of contracts in a fraction of the time.

Allow your staff to leverage their past work to do future work.  
Profitability
Accelerate revenue capture through faster deal closure.

Decrease costs and free up internal resources for more complex business and risk tasks.
Ease of Adoption
Tools and services designed to work within your existing systems and tools.

Products designed by attorneys to work for attorneys with no learning curve.
Interested in Seeing More?
Learn how BlackBoiler can automate your company's contract review processes.